PREMIUM FLOORING FOR YOUR HOME GYM
From fitness to the workshop, these mats do the job!
What are Puzzle Mats for?
First and foremost, they provide additional cushioning, especially during cardio & strength workouts. Whether you're a beginner or a certified gym buff, these premium puzzle mats also help safeguard your flooring, are easy to clean, waterproof, and can be quickly assembled into different layouts!
Constructed from soft, flexible, and durable premium EVA foam in 1/2" or 3/4" thickness, this high-density and low-impact mat boasts excellent support and cushioning to help reduce fatigue during workouts.
A set of six 2'x2' interlocking tiles cover up to 24 square feet. The interlocking design means that you can combine as many tiles as necessary, and by purchasing additional Marcy tiles, you can build a larger area as needed. In addition, each tile comes with two finished edge borders to complete a perfect edge and seamless overall look.
Tiles are lightweight, easy to remove and rearrange, transport, or store, making them perfect for exercise rooms, workout studios, garages, basements, playrooms, nurseries, or as yoga mats.
Mats provide floors with additional protection while reducing noise, shock, and vibration. Each tile features a smooth side and a woven thatched side for a non-slip surface. Also water-resistant and easy to clean with mild soap and water.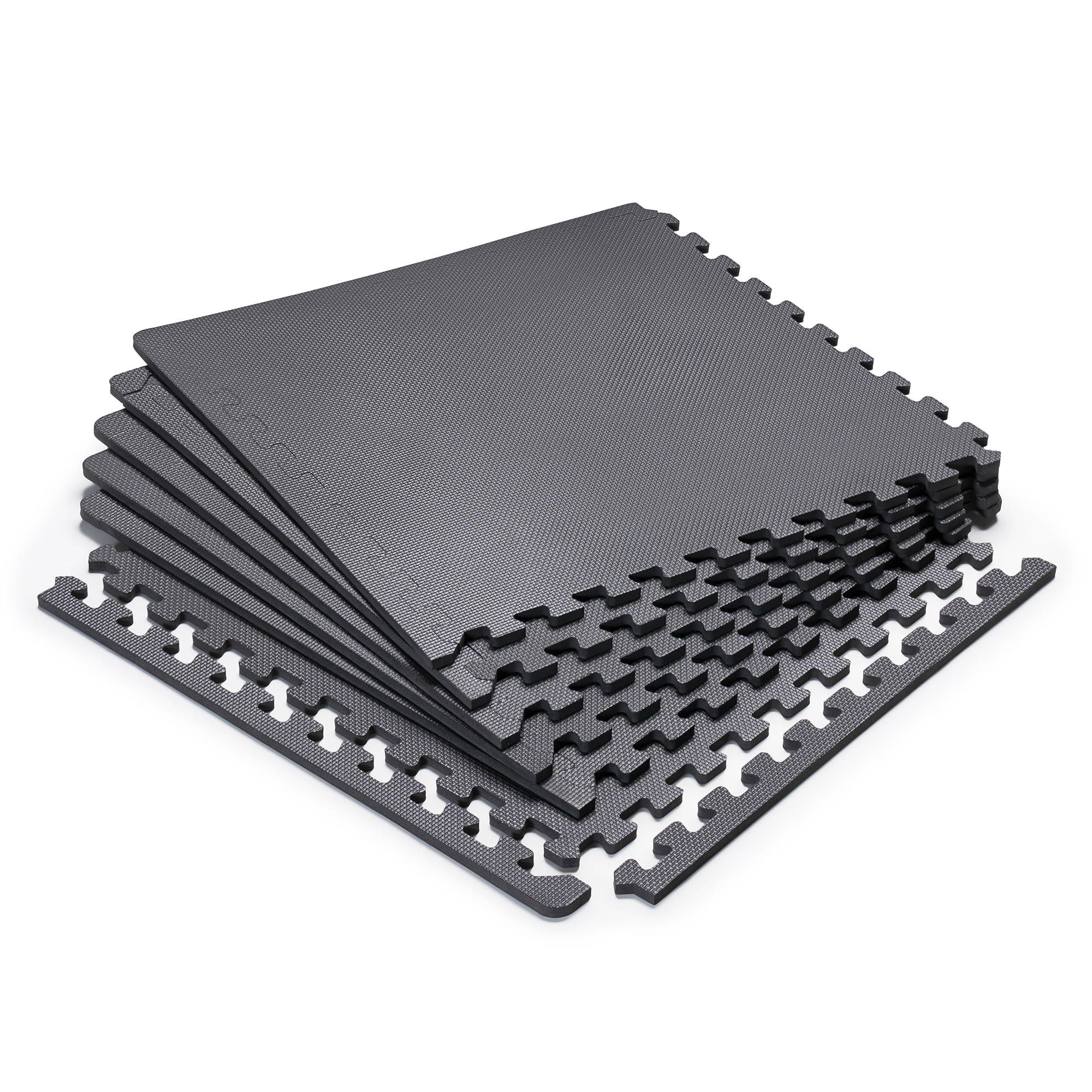 1/2-inch Thick Interlocking Tile Mats (6 Tiles per Pack)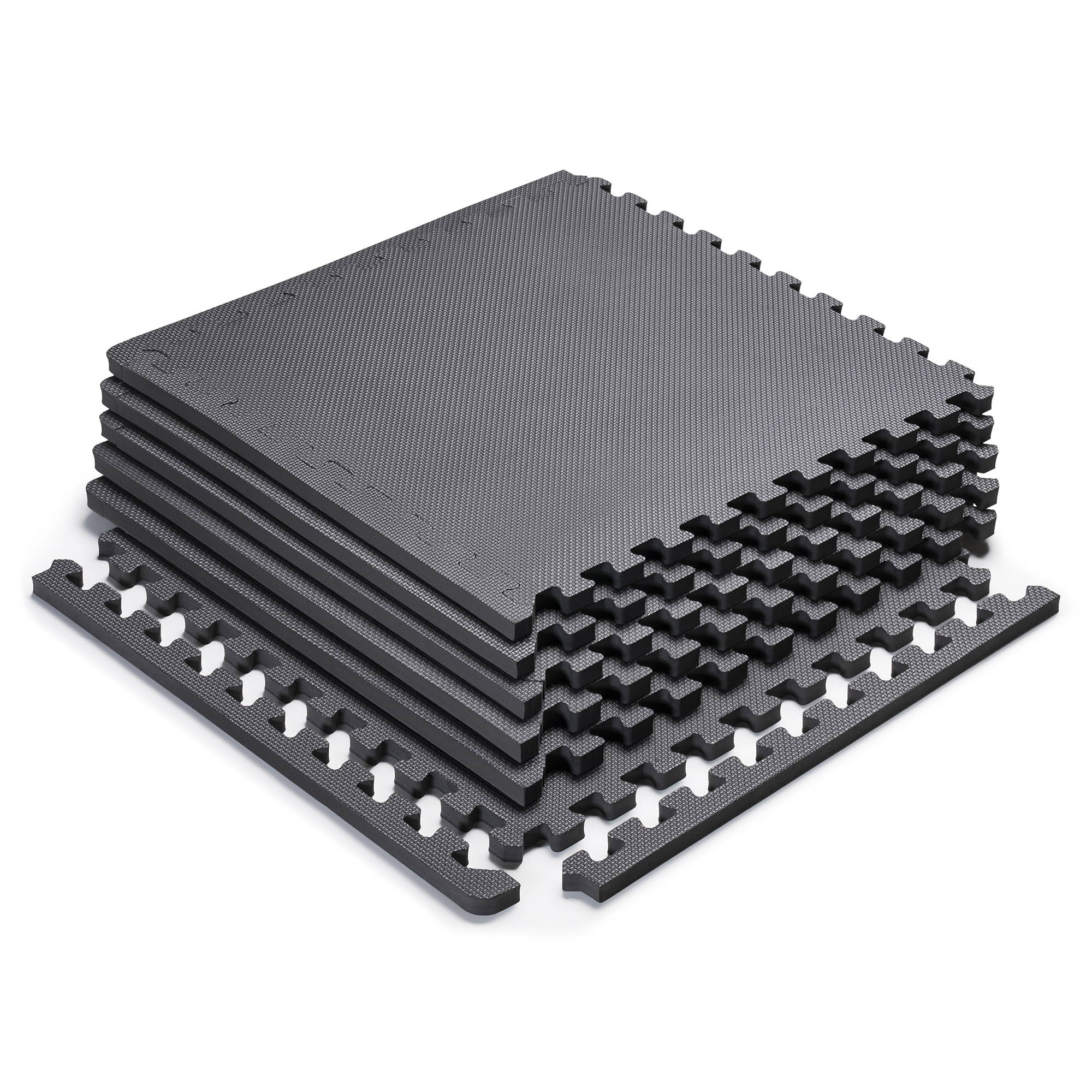 3/4-inch Thick Interlocking Tile Mats (6 Tiles per Pack)
"Good Quality , strong and comfortable."
Bishwajit Ranjan - January 29th, 2021
"These mats do get the job done. I found that horse stall mats that you can buy at a tractor supply are better but these still work great.. They can be cleaned easily with Clorox and water. I do recommend these."
Phillippi JT - February 25th, 2021
"Highly recommend this floor for wood floor protection from your exercise equipment. Works great."
Rick - August 3rd, 2020